In depth review of the a7R II
Since April, I am putting the Sony a7R II through its paces. After my initial test at a landscape shooting in Tuscany, a couple of month went past. Now that I have used the camera in all sorts of different places and shootings, my initial thoughts on the a7R II have matured.
Reading time:
On thing upfront: I like the results a lot, and I do like the camera more than I initially expected. I just got used to the annoyances like the ever-changing display versus EVF if you get too close to it. Also, the battery live is nothing to be proud of. It's a lot worse than that of the Sony a6500 which I can accept considering I have a power bank in my bag to recharge it if I don't use it.
This is a follow-up to: Field test of the Sony a7R II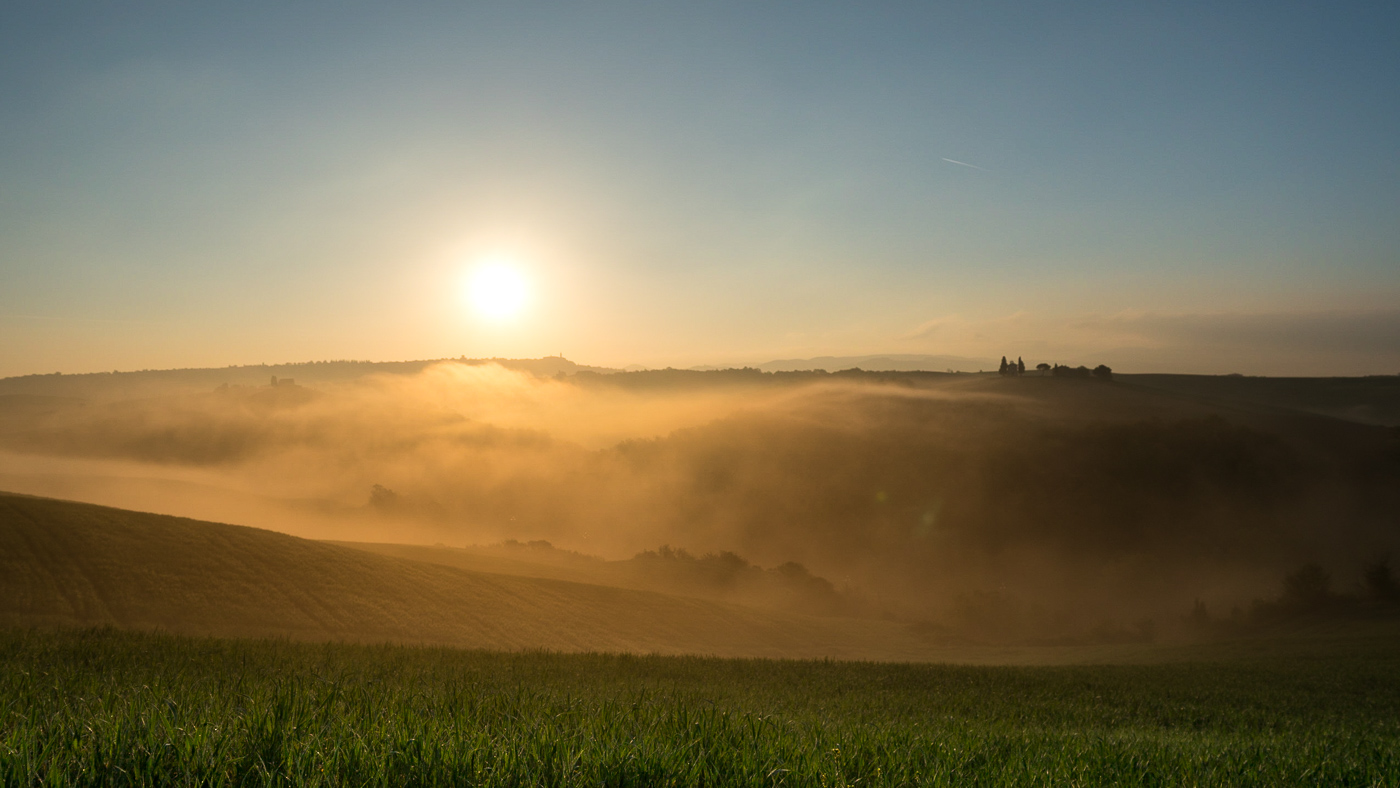 What did I use the a7R II for since the initial field test?
With each style of shooting, there is different demand on the equipment. So I was really interested how it all works out in landscape shootings in the long run, as well as in other fields.
Landscape
For landscape photography, there is no hurry in getting the shot. I don't need a quick autofocus or anything like that. Image quality is the major thing which counts, and the a7R II shines in this field. Seriously. I never had better results with any other camera before. I am not a fan of "The photographer takes the image, not the camera", as the equipment certainly takes it's part in the overall process. And it certainly does in this case. I just love it.
Using it on a tripod works pretty much as expected. I partly used the remote app to control the camera via wifi or the touchless shutter app to trigger the camera. Depending on the use case, both worked perfectly.
The a7R II is a versatile and reliable landscape camera, I could not think of a better choice.
Street photography
Now this is getting more difficult to have a clear opinion on. Not just because I am not a street photographer. I see it as a challenge for myself to explore this field very slowly. In my eyes, there are two different ways on how to approach street photography technically. Depending on those, the a7R II shines more or less.
Option 1: Autofocus. I mostly shoot aperture priority to control the depth of field. In addition to that, I use autofocus a lot, but I don't feel like I am fast enough to take the shots I want to. Autofocus kind of slows me down. As I have to reframe a lot to get the shot quickly. Changing focus settings in time is not an option, I need a general approach. Autofocus is not the problem itself, but rather the time spent for reframing and still getting the shot. Also, there is one issue with the a7R II, which was really annoying, the camera is locked while it is saving the images. So, you cannot quickly check if things worked out or not, but you have to wait, and possibly miss the other shot. The autofocus itself is awesome. It's very fast and reliable, never had an issue with it.
Option 2: Manual focus. This is an open issue for me, I am not good in that. I feel like I could reach the results I am aiming for much faster and more reliable if I get used to manual focusing. After all, street photography is about context. I would think that a very shallow depth of field is not as common, as you DO want to include your surroundings most likely, but rather separate by color, contrast or something else. The focus peaking seems to help a lot here. In this case, reframing is not an issue and saves time, and possible the second shot is much quicker to take if you are more connected to the scene by focusing manually anyway.
I think the a6500 will still be my main choice for exploring this new field. It feels more straight forward, and is also a lot smaller, which is also a benefit in this case.
Portraiture
In this field again, the a7R II shines. Comparing to the a6500, I am not just getting awesome files to work with at 42 megapixels, but also technically a shallower depth of field through the sensor size. The a7R II is the perfect camera for this style of shooting in my eyes. Just combine it with the Sony 85mm / 1.8, and you got a very powerful combo for awesome results. I like silent shooting a lot for this (see below).
Just in case you shoot tethered, there is a drawback. Using USB 2, transfer speeds are painfully slow for immediate previews in Capture One. I am not shooting a lot tethered, so this is not a problem for me.
General all around shooting
I don't feel too comfortable using the a7R II for everyday shooting, I use the a6500 for that, and that works perfectly fine. I even do have the a6500 in my laptop bag with either a 35mm or 85mm prime attached, as it is so small. You never know….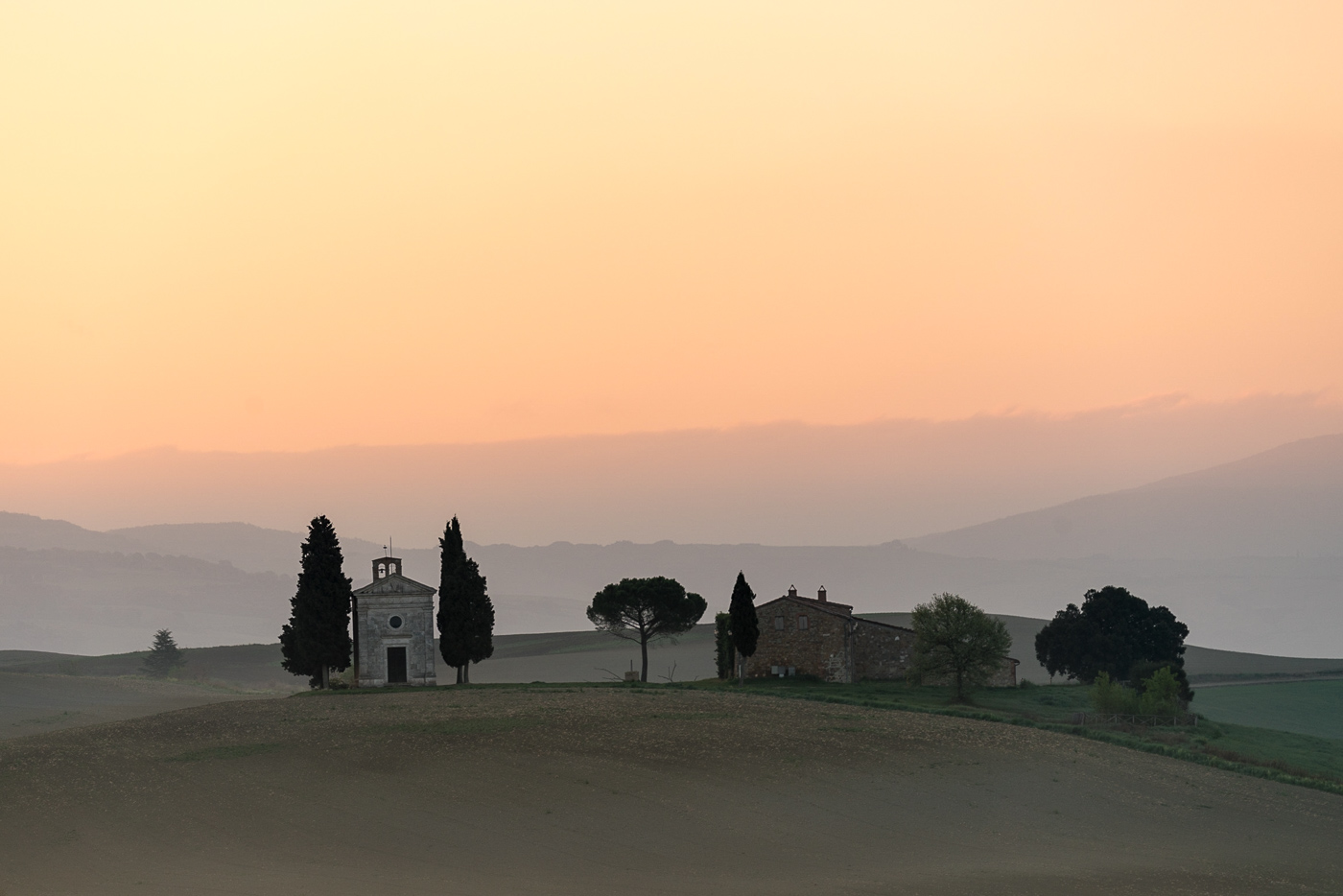 IBIS - In Body Image Stabilization
The a6500 provided IBIS already, and so does the a7R II. In many cases, using a tripod is not very practical, or just takes too much time, so you would miss a shot. Having IBIS provides the ability to hand hold the camera and still get sharp images to some extent. If you get used to it, you never want a camera without.
I have a couple of lenses without stabilization, using the a7R II, I still get stabilized images, which I like very much!
Eye Autofocus
This is a feature I use a lot, and also appreciate a lot. Being able to use autofocus but get in focus eyes instead of noses really is a huge benefit. Of course, this is almost only relevant for a shallow depth of field.
I use back button focusing, and also have another button for eye autofocus. So, I can change between those easily and not miss a shot. It just works pretty well.
EVF - Electronic viewfinder
The EVF is awesome despite its limitations. It provides a real-time preview of the resulting image on the one hand, on the other hand you get many more details like focus peaking and such you would not get otherwise. It just makes it so much easier, especially for beginners, to estimate the resulting image.
But I must say, an optical view finder is still much better in terms of clarity and speed. The EVF sometimes is slow, if it is getting dark, even slower and the preview in the view finder is getting worse. I would really would like to see some development here in the coming products.
Weather Sealing
In landscape, weather sealing is a big thing. I am often outside capturing landscapes in all kinds of weather conditions. Sony earlier mentioned, that the camera is moisture resistant, but that information has been removed as far as I know. We don't have a weather resistant camera like you get with the Canon or Nikon Flagships. So, this makes me kind of nervous.
The truth is… I didn't have any issue, and I didn't hear about one. I did use it in wet conditions including snow, and never had a problem. I would not use the camera in pouring rain though, as officially it doesn't provide weather sealing.
To be true, only a few of my lenses are weather sealed, so I need to take care about it anyway. Still this is something I really would like to be improved in future products.
Not that I am a huge fan of Peak Design anyway, but their Shell is awesome. I don't just use it as a rain cover in those rare cases, but also to keep things safe in my bag.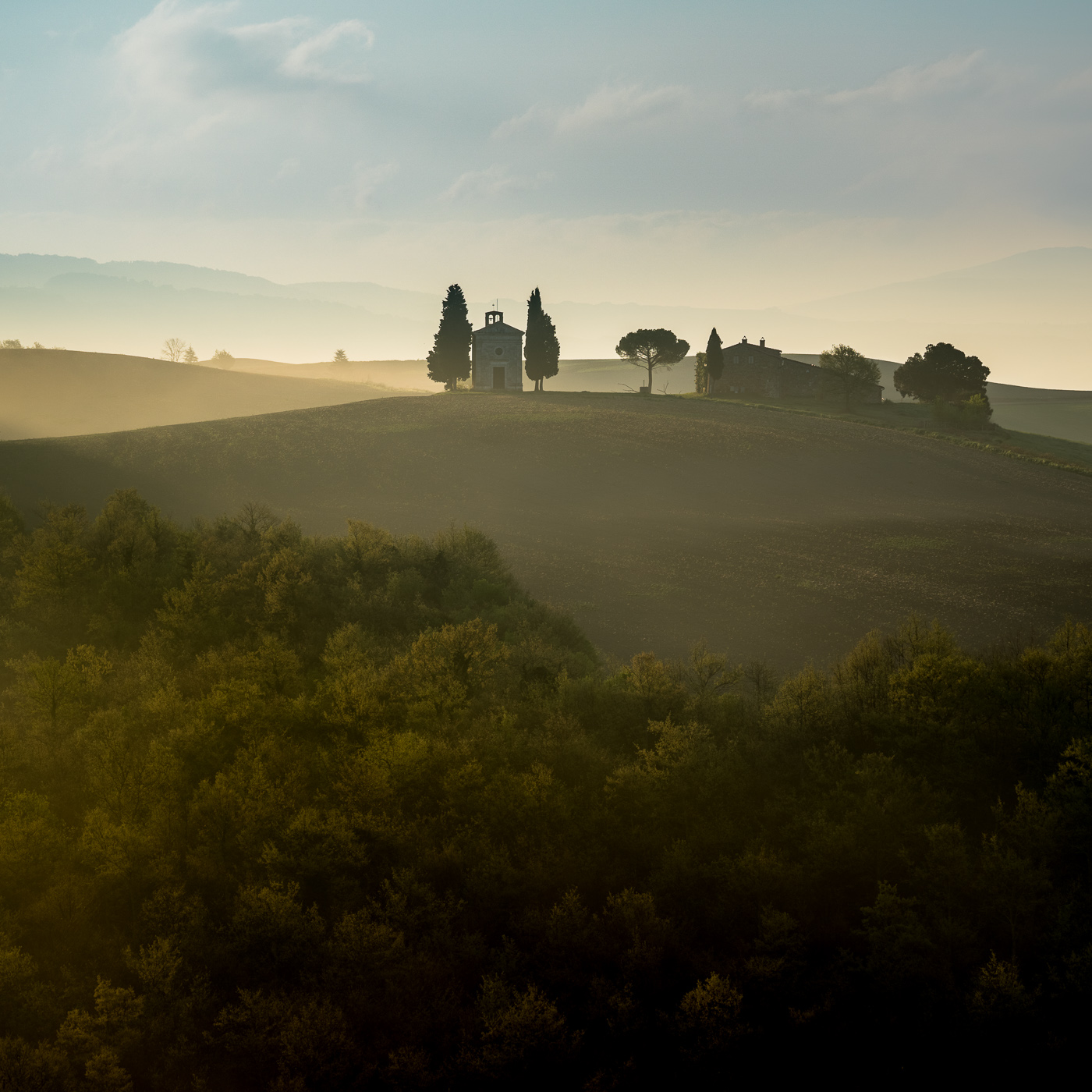 Silent Shooting
I never thought that shooting silent makes such a huge difference. It does in so many places.
The most obvious reason is to shoot silent at any kind of presentation or event. I remember ages ago in school, we shot photos at the rehearsal of a drama instead of at the real show, as it was too noisy (I have owned and loved the Nikon F801s at that time!). Even that was kind of annoying for the people on stage. Still today, it makes a lot of sense, people will just not notice you take photos.
For me it does not have any benefits related to my main area, which is landscape. But it does in other areas.
I did a shooting for portraits for our company website, and it turned out to be a huge benefit. As soon as people realize you take photos, they act differently. But instead if you talk to them, try some poses as a kind of preparation for the real shoot, taking photos all along, they appear much more natural and confident. Confidence and easy is something you will see in those images much more easily than if they know it is for real.
Pro Tip: Do not tell them right away, as the news would spread quickly - instead tell them after the shooting is done.
The situation is quite similar on events, on streets or in public.
Low ISO
I used to use the Nikon D700 because it was full frame and had a very good low iso noise those days. I loved it. It is a totally different story now after all those years of development in image capturing technology. While I was hunting for less noise those days, I don't think it is a limiting factor anymore. The a7R II produces such a good quality even at ISO 3200 / 6400 in the worst case. I don't care about noise anymore in low light situations, I just need to keep the shutter speed up to get good images.
BTW: ISO is no acronym. ISO is not the International Standards Organization. That organization does not exist. It is actually called International Organization of Standardization. And because its name difficulties in different languages, they choose ISO based on Isos, which is Greek for equal. So instead of calling it "Eye-Ess-Oh", you would just pronounce it "Eye-so" instead.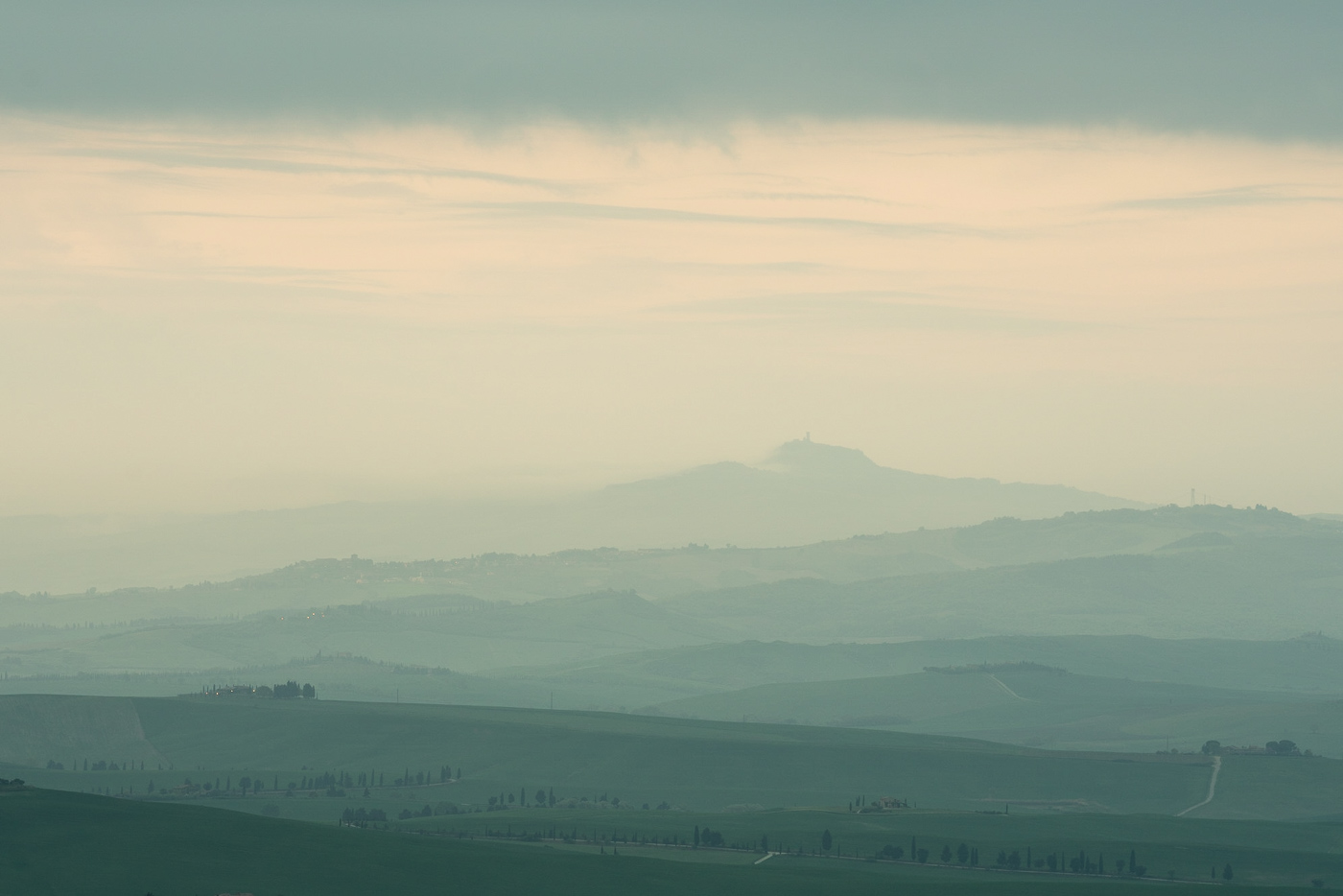 Conclusion
A camera like the a7R II will certainly put you under pressure. The equipment will certainly not be the limiting factor, if your results are not coming out as expected.
The a7R II just provides such a good package, that I could not imagine an alternative to it at this stage. Especially considering that the camera is so small, it's so much easier to travel with, and traveling for landscape photography is an issue. All of the good things combined including its top notch image quality it is the most flexible camera I ever used. I just wish they would get rid of a few issues in the next version.
I hope you enjoyed reading the article about my experience with the a7R II and it is of any help for you. Feel free to leave a comment below in case you have questions or suggestions.