Field test of the Sony a7R II
This April I had a chance to join a group of photo enthusiast which went to a trip to Tuscany, to Pienza more specifically. I was pretty exited about it, as that would mean taking every chance to take the shot of the day at sunrise, sunset and any time in between with a group of similar minded.
Reading time:
From Nikon to Sony
A system change from Nikon to Sony is not easily done and a also a big investment into gear. When I started I decided to start over with a crop sensor as an all time walk around setup, so I went for the Sony a6500 initially. But as I had in mind to go full frame as well, all lenses I chose were also full frame.
So this trip was the best chance I would get any time soon to try out the Sony a7R II, so it joined my camera bag for the trip. I was pretty well equipped when I went to Tuscany for 4 days. I used the a7R II basically for photos, while my a6500 was taking time lapse every morning and afternoon.
I had a very productive week using the a7R II and put it through its paces as much as I could. As I had been using the a6500 before, it was pretty simple to get adapted to this camera. While I have not been able to dive into it in every detail, I'll mention my first findings here. If it stays in my bag, I'll post another long term review later on.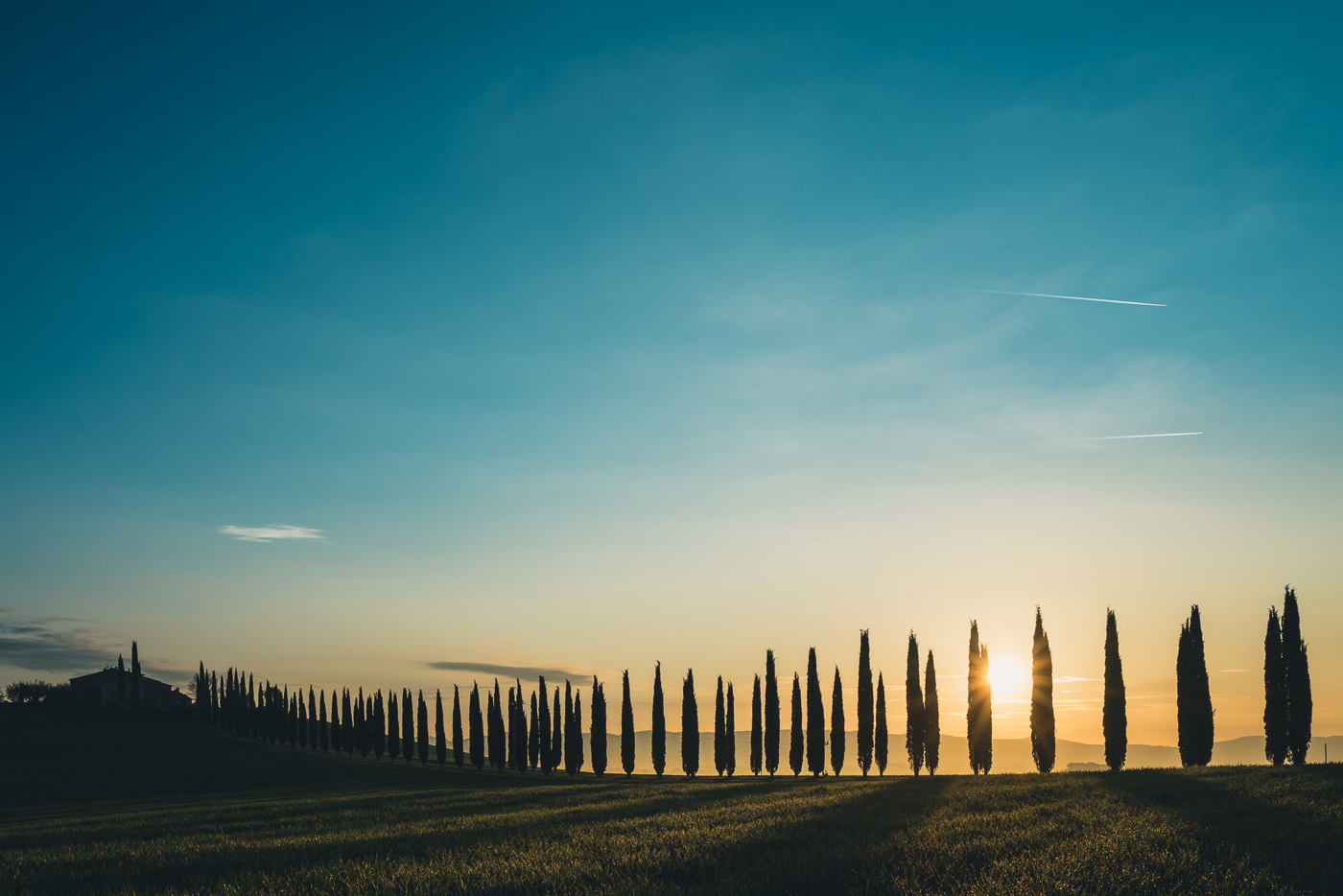 What is it used for?
Before I go into more specifics, I want to mention, that I did mostly landscape photography with it. This is important, because depending on the photography style, things are of different importance.
So these are the things which I find most important in a landscape setup:
Naturally I carry around my equipment a lot when doing landscape photography. A major factor is either size or weight.
Pixels are somehow important to me. I do crop, I do like prints you can even look at up close. Of course, you can always shoot a panorama if you like, which I also do.
I can never have enough dynamic range. This just makes the process much simpler, as you can compensate in post processing what you could do with (rather pricey) gradient filters. I just do like the flexibility I get from it.
So… Let's get into these details and some other things I did not like so much.
Size and Weight
Size and weight was not an issue this week, as we haven't walked too much, we had a van which brought us to the hot spots and we only had to walk close distances. Well size was an issue, as it was a kind of running gag. My bag was the smallest of all, and also, I was pretty quick on taking the first shot most of the times.
Generally speaking size and weight is awesome. It just makes it very easy to walk around without a huge bag. The a7R II weighs almost nothing compared to the Nikon D700 which I have used in the past a lot. Of course, it still is a bit more than the a6500, but that is just fine in my opinion, as they serve different purposes in my opinion. I even carry around the a6500 in my laptop bag with a small lens (you never know…), I would not do that with the a7R II for sure.
There is one issue which is not related to the obvious issues with size and weight, and that is how you are perceived when taking photos. That is not related to landscape photography at all, but for example for street photography or for everyday shooting. I just do not feel very comfortable scaring away people with a large DSLR like I did in the past. Having a small mirrorless is already an advantage I figured out. You can easily shoot in a crowd, and for many it looks like you're just another tourist with a point and shoot.
High Resolution
Pixels are somehow important to me. I am not so much a person shooting one image all over again until I have the exact right composition. I am not a heavy user of gradient filters, though this is something I need to find out in more detail. Instead I accept that there is some cropping afterwards, mostly not too much. In rare cases I figure out that there would have been opportunities with having a larger resolution.
You can always compensate a smaller resolution by shooting a panorama and stitch it together in post production later. I do that in rare cases too. The difference is that you need to know in advance what you want to do with it. This is not always the case vor me, and I sometimes work on the images later.
The added resolution is just giving me the additional flexibility to crop and still print very detailed A2 or even A1 prints.
A high resolution is far from mandatory for landscape photography, but I do enjoy this luxury a lot. The 42 megapixels are a joy to use.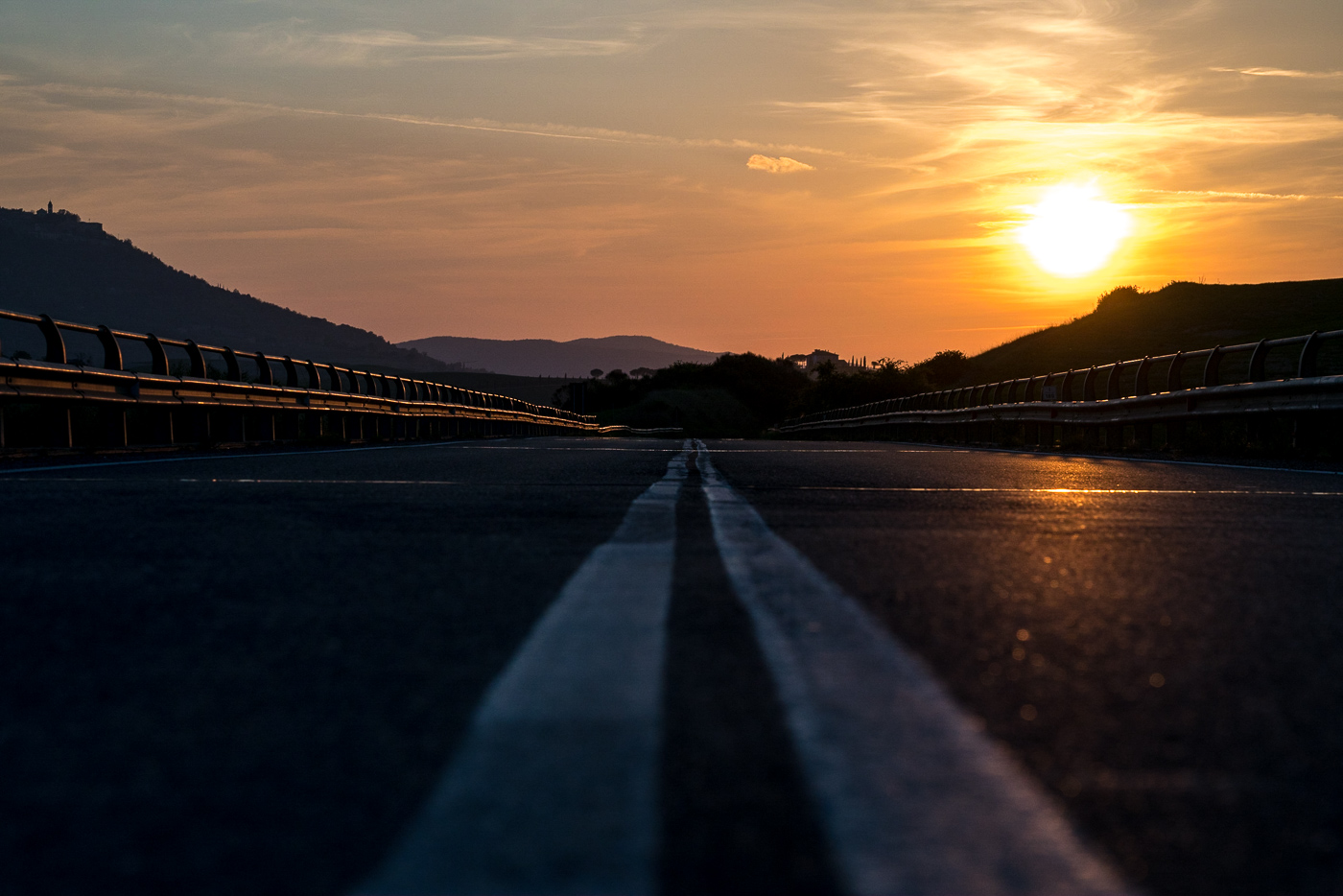 Dynamic Range
I can never have enough dynamic range. This just makes the process much simpler, as you can compensate in post processing what you could do with (rather pricey) gradient filters. I just do like the flexibility I get from it. The dynamic range of the a7R II is exceeding my expectations. I just love it. Comparing it to my old Nikon D700, it's miles ahead. Of course, the D700 is pretty old by now, and current gear is getting close for sure.
Switching between EVF and Display
This is one of the dealbreakers for me. Seriously. It seems like a really small thing and you would rather consider that resolution or dynamic range are attributes to evaluate a camera against to. True… But this is just driving me nuts.
As in every modern mirrorless camera, you can look at either the display on the back as well as the electronic view finder (EVF). This is awesome, and I like it a lot. I used that a lot on the a6500.
Now, it works like this on the a7R II: As with the a6500 you come close to the EVF and it disables the display and enables the EVF. Much like it is expected. No, it does not recognize my eye specifically, but that there is something close, which is fine to me. The problem is the distance that happens. It is pretty good in the a6500, it is far too large on the a7R II. I am not sure if it is a general problem, or if it is a specific problem of my unit. Let's say the a6500 can be hold a few centimeters away from my belly with the display tilted up and it works ok. If I do the same thing with the a7R II, you need like 15cm between you and the camera, to not switch on the EVF. This is especially annoying have it on the tripod and you get close with your hands from the wrong angle to change some settings.
I tried compensating that by adding a button for switching between those modes manually, but that makes it really annoying.
Battery
Well, many people complain, so I don't need to go into details here. It's not a huge deal, it never was with the a6500. I just had a power bank in my bag, so whenever I carry the camera around, it's actually being charged. The thing is, the a7R II battery drains a lot faster than the a6500, so I had to take special care of it. It just got a little more annoying. But okey… That would not be a deal breaker for sure. In the worst case, I had spare batteries anyway.

Conclusion
The a7R II shoots absolutely spectacular photos at 42 megapixels. I just love the resulting images in their depth and dynamic range. I could not dream of a better camera. Seriously. I am still undecided if it will stay in my bag, as the drawbacks I mentioned above are driving me nuts, especially the switching between EVF and display.
I am not under pressure, I might decide against it. The a6500 is already an awesome camera, and it will suit me for a long time, even as a sidekick to a potential big brother (aka a7).
After all, the camera is the tool, but you make the photo. Nevertheless an awesome tool. Most likely my problems are very specific and will not be a problem for anyone else. In this case, go and get it. The results are speaking for itself.

There is a followup on this article: In depth review of the a7R II